Latest Guidance for Golf
With Dundee entering Protection Level 3 today, the following amendments to travel guidance have been issued by Scottish Golf and the Scottish Government.
You should avoid travel to other areas regardless of their level unless essential.
For exercise/sport – there is an exemption, however, it is limited:
In tier 4, not permitted to drive outside your Local Authority area for exercise you can cross boundaries in the process of exercising i.e if a golf course straddles two Local Authority area boundaries.
In tier 3, you are permitted to travel around 5 miles for exercise.
In tier 2 & tier 1, you are permitted to travel freely for exercise within your own Local Authority area.
U18s – can travel freely for exercise in Tiers 0-3. They should not travel in or out of a Tier 4 area.
All golfers should be aware of travel guidance outlined by the Scottish Government and this should always be followed. Further information on what travel is permitted in the five protection levels for each local authority area is available
Car Sharing should be avoided'
On-course golf activities can continue under Scottish Golf's current Phase 3 Guidance, with up to four players from four different households allowed to participate together. There are no changes to access to toilet facilities, locker rooms.
https://scottishgolf.org/phase-3-guidance-for-golf-clubs-and-golfers-in-scotland/
Play under COVID 19
To ensure the safe return to golf in Scotland, golfers should adhere to the guidelines.
Scottish Golf - Procedures for Golfers
---
For Memberships and Booking please follow the links before for more information and to download the app.
Memberships Book a tee off time Download on the App Store Get it on Google play
Welcome to

Golf Dundee
Golf Dundee is all about golf in Dundee! Whether you have been playing golf for years or have never lifted a golf club before (but would like to) - there's something here for everyone!
Run by Leisure and Culture Dundee, the aim of the Golf Dundee is grow the game of golf by increasing participation. Our goal is to make golf accessible and affordable to everyone.
Within Caird Park we have an excellent 18-hole golf course along with a super 9-hole facility, which is an ideal training course for beginners.
We run regular coaching and lessons for all abilities and our staff are on hand to cater for all your golfing needs.
So, come on, let's get the ball rolling and make this your year to Golf Dundee!
Image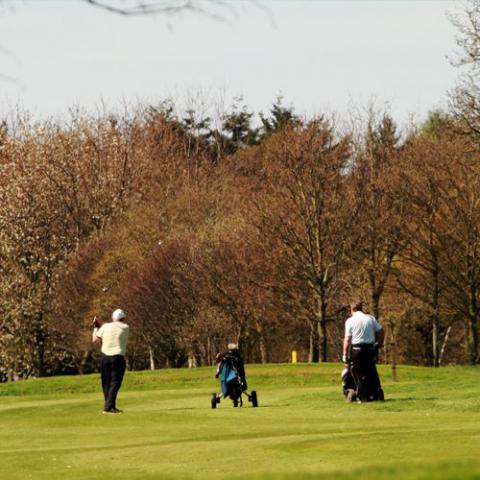 ---
Image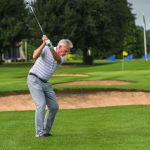 Memberships & Fees
Golf Dundee offer a range of different memberships for Caird Park Golf Course.
Image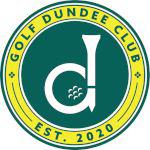 Golf Dundee Club
Golf Dundee are launching a new type 'low cost' Golf Club. The Club allows you to obtain an official certified handicap from Scottish Golf, gain entry to regular competitions, receive guest passes and much more. All for just £30.
Image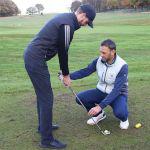 What's On
From competitions to lessons there's something for everyone at Golf Dundee.